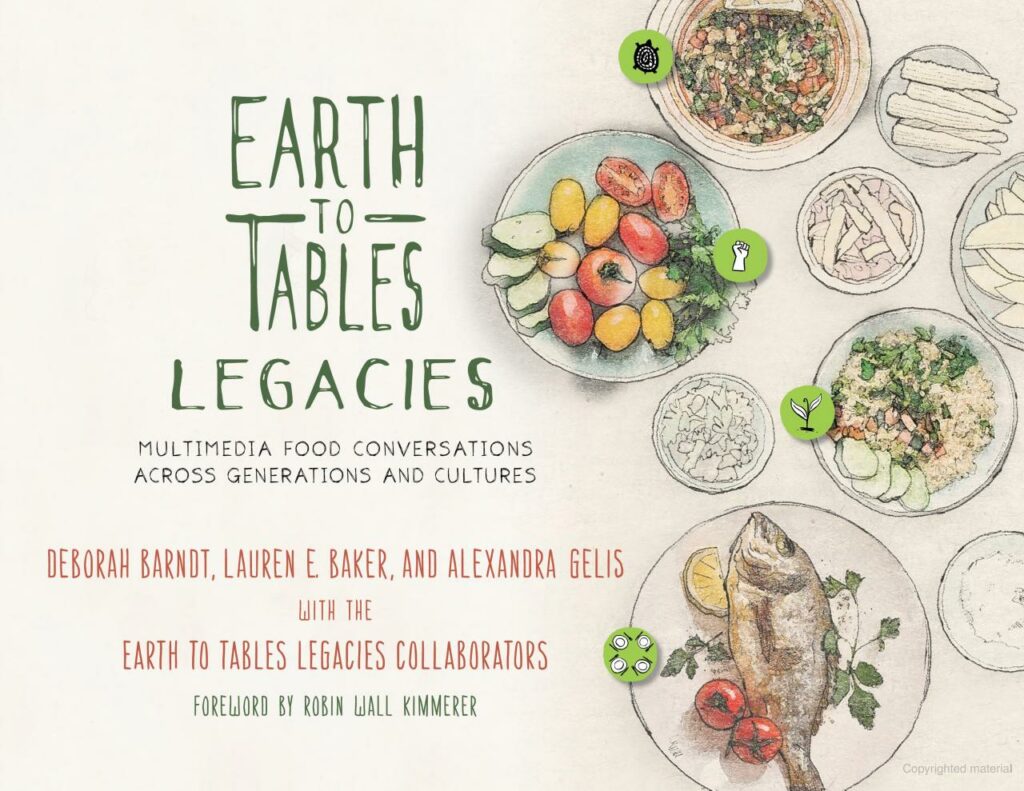 Earth to Tables Legacies: Multimedia Food Conversations Across Generations and Cultures
limate crises, a global pandemic, farmer protests, diet-related diseases—all of these are telling us that the industrial food system threatens our health and the health of the planet and deepens systemic inequities, racism, and poverty. Using food as an entry to key issues—such as Indigenous-settler relations and anti-racism in the food movement— Earth to Tables Legacies: Multimedia Food Conversations across Generations and Cultures tells the stories of food activists from the Americas—young and old, rural and urban, Indigenous and settler—who share a vision for food justice and food sovereignty, from earth to tables.
This visually stunning, full-color multimedia book generates rich conversations about food sovereignty through eleven photo essays and links to ten videos. Commentaries on each essay broaden the conversations with the experiences and perspectives of eighteen scholars and activists—both Indigenous and settler—from Mexico, the United States, and Canada. Facilitator's guides offer creative ways to engage students and activists in critical discussions about these issues with links to other resources—text-based and visual, print and online.
Visit the Earth to Tables website here.